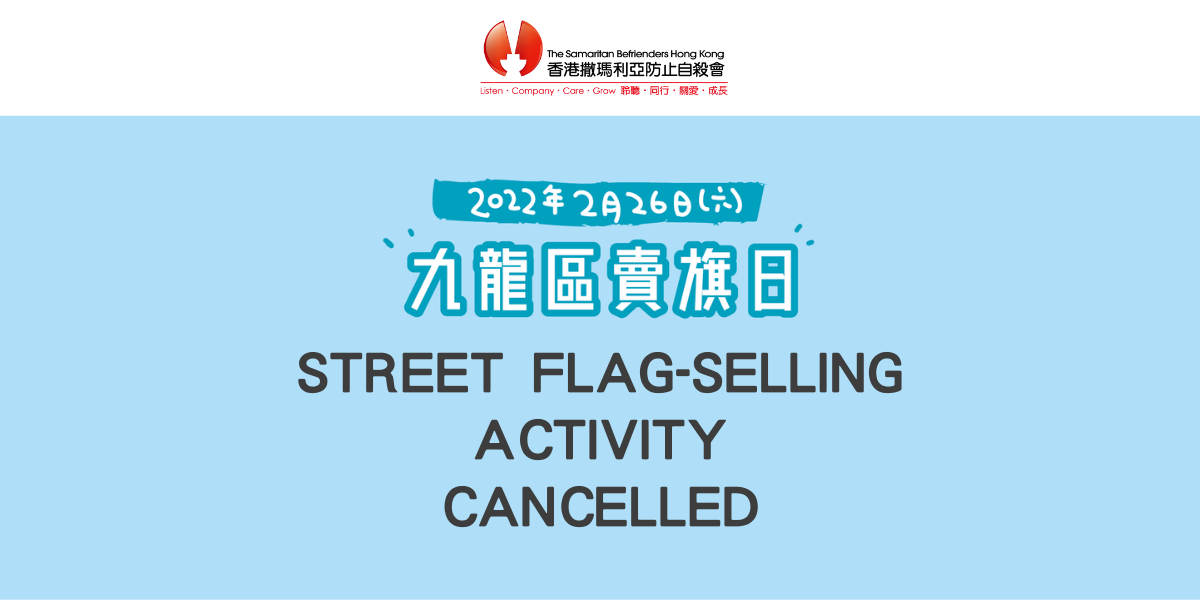 26 FEB. 2022 Flag Day 【Street Flag Selling Activity Cancelled】
Since the current pandemic situation, to ensure the safety of our volunteers and the public, The Samaritan Befrienders Hong Kong has cancelled the Street Flag Selling Activity of the Kowloon District Flag Day on 26 FEB, 2022 (SAT) and switched to an online flag-appear. The sudden change impacts the fundraising event and carers in the community.
Thanks to all volunteers who have signed up previously. Although the Street Flag Selling Activity has been cancelled, your support are very importamt, please support us via gold flag, electronic flag or direct donation to promote life education and the life cherishment message.
Subscription online form: click here
Design preview: click here
Flag-Day details: click here
General Donation: click here